Educational Posters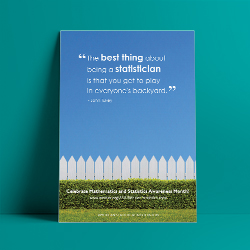 Mathematics and Statistics Awareness Month
This poster includes a quotation from renowned mathematician John Tukey: "The best thing about being a statistician is that you get to play in everyone's backyard."
---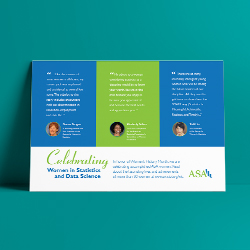 Celebrating Women in Statistics and Data Science
Created for Women's History Month, this poster celebrates women of the ASA and their stories.
---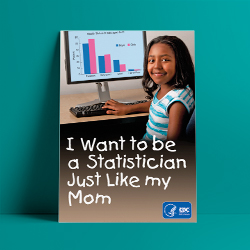 I Want To Be a Statistician Just Like My Mom
This poster was produced by the National Center for Health Statistics.
---
Data is My Job
This Math & Statistics Awareness Month poster features advice from four ASA members from various fields.
---