ThisIsStatistics Update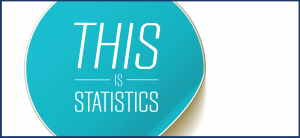 As the summer winds down and the school year begins, the ASA's public education campaign finds new ways to connect students with statistics.
Understanding that students consume news on a daily basis and are just as easily swayed by misrepresented or manipulated data, ThisIsStatistics published a guide to evaluating news to help the public discern statistical facts from fiction and feel confident in the news they consume.
Just in time for the start of the new academic year, we're releasing a new video showcasing the breadth and diversity of occupations and professionals who use statistics and unveiling a new forensic data hackathon using actual data from community public safety programs.
As always, please visit the website for more dynamic education tools and resources to help foster statistical literacy and understanding in the next generation.