Making Sense of Statistical Studies Modules Available Free Online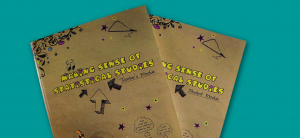 Written under the direction of the ASA/NCTM Joint Committee, the Making Sense of Statistical Studies student module consists of 15 hands-on investigations that help students design and analyze statistical studies. It is written for an upper-middle-school or high-school audience having some background in exploratory data analysis and basic probability.
The teacher's module includes supporting resources to help teachers use MSSS, as well as all the pages from the student module.
Modules are now freely available to download.